Your images are gorgeous and they deserve to be displayed accordingly but this doesn't mean you always have to use a traditional frame to showcase them in your home.
Here's some inspiration on how to display your cherished memories.
If your décor is modern contemporary you might want to consider canvas gallery wraps, mega mats or go frameless if you're looking for something truly sleek and modern
If rustic or vintage chic appeals to you and you want to get your creative on, you could turn old pieces of wood into funky stained photo clipboards, binder clips to hang the photos in place. Or try hanging a thin cable or string and hang your photos. .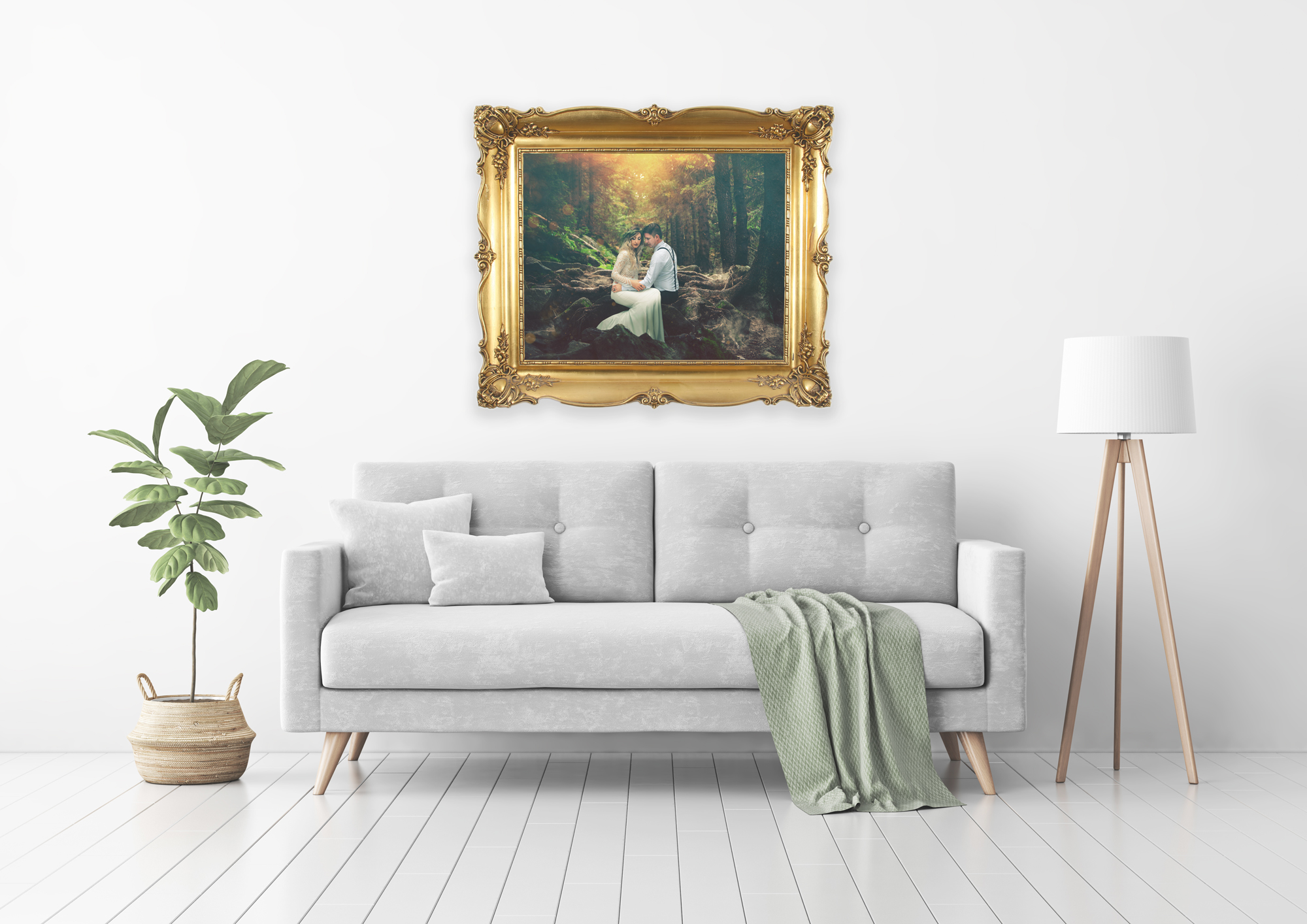 How about vintage frames from a second hand store, find different sizes, colors and styles and create one entire wall into a display of your favorite variety of memories. Be creative, there many shapes and designs which will allow you to create your own unique photo display
Finally, there are folio boxes or image boxes that allow you store you images that have a window in the box to allow you to show off your image and easily change them out without hassle.
No matter which you choose make it your own and get creative. Filling your walls with a lifetime of memories is one of the most special ways to tell the story of your life or family.